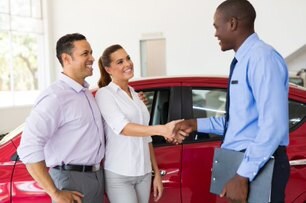 Considering shopping for a used Honda for sale from Hall Honda Huntersville? There are a few factors, including age and mileage, that are important to consider before you buy.
How Many Miles Is Too Many?
Oftentimes, you'll see a new vehicle with lots of miles. And, on the flip side, an older model with less miles. When considering a used vehicle, you want to pay careful attention to its mileage.

On average, drivers put 12,000 to 15,000 miles on a vehicle each year. So, if the mileage far outweighs its age, this car was driven a lot and its wear and tear could reflect that. There isn't a set limit on mileage, however. Vehicles can last upwards of 200,000 miles if they're well cared for.
How Long Do Vehicles Last?
Age is just a number, right? That's the case with a vehicle too. After all, classic cars are prized possessions for a reason. When a car is built to last, and given careful attention, there isn't a limit on how long it can last.

Honda vehicles are certainly part of that "built to last" category. They are well-known for their reliability. As long as they are also part of that "well cared for" category, you've found a used car you can trust.
How Do I Know If a Used Car is Reliable?
A vehicle history report lets you easily see how a used vehicle was cared for in its past life. It includes a number of details that help you determine if a vehicle is reliable.
Accident data
Service history
Type of use
Ownership history
The used cars at our Honda dealership are also carefully inspected to help give you that peace of mind you crave. Looking for a quality used Honda? We've got you covered!