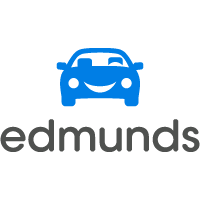 With car inventory levels still low, the demand for used vehicles has perhaps never been higher. This is why now could be the perfect time to sell your old car or use it as a trade-in.

One of the first things you should do is find out what it is worth so can get its true market pricing via Edmunds.
What Is True Market Pricing?
True Market Pricing tells you how much you will be able to get for your car either by selling it or trading it in. Because these values come from Edmunds, you know you can trust them.
How Does Edmunds Make Its Calculations?
Edmunds looks at several different factors for its valuations. These include the mileage of the vehicle, along with its condition. The price when it was new and its depreciation rate also play a role. Edmunds will take a look at the recent used cars sales in your area as well.
Getting Your Car's Value
Figuring out what your car is worth is easy. Just enter the make, model, trim, and year into our online form, as well as the mileage and condition. Then, put in your contact information and the report will be sent to you.
Using Your Car's Value
When you've got the Edmunds report, now it's time to visit Hall Honda Huntersville. We'll take a look at that, along with your car, and let you know what we will give you if you want to sell it or trade it in. We can then help you find the perfect replacement vehicle.
If you have any questions about true market pricing, feel free to contact our Honda dealership!